Would you like to own your very own custom work of art? Megan takes custom orders for animal, portrait, landscape/cityscape, and still life collages.
Pricing
Prices vary depending on the size and amount of detail. Megan typically works in the following sizes:
5″x7″ collage: $150
(comes in an 8″x10″ black frame with a white mat)
9″x12″ collage: $300
(comes in an 11″x14″ black frame with a white mat)
12″x16″ collage: $550
(comes in an 16″x20″ black frame with a white mat)
Megan's work is customized to fit standard frame sizes. However, if you'd like other dimensions, this can be done depending on the project you have in mind.
Interested in buying custom artwork? Contact Megan with the subject and dimensions you have in mind.
---
Request Custom Art
Interested in ordering custom art? Here's what you can do to get started with the process:
Browse through Megan's artwork.
Look through the online galleries to get an idea of the type of work Megan does. You can also let her know if there's a particular piece that's similar to what you have in mind.
Find reference photographs.
Find an image of the subject you'd like Megan to collage.
Pick the dimensions.
Decide what dimensions you'd like. Megan prices her artwork based on size and the amount of detail involved.
Contact Megan.
You can submit your request by filling out the contact form or sending an email to megan@megancoyle.com. Megan will get back to you as soon as possible!
---
Frequently Asked Questions
---
Previous Commissions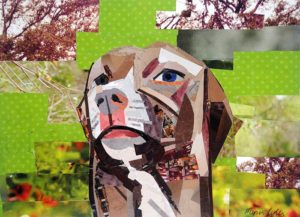 The Distracted Pit Bull
Life has been a little hectic and chaotic for me lately, so I haven't had a chance to make that
Read more.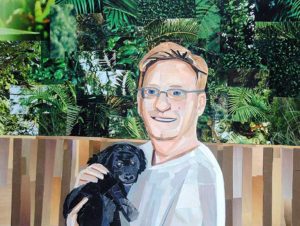 Mark and Sophie
"Mark and Sophie" is a portrait that I was commissioned to make for the wife of a former boss of
Read more.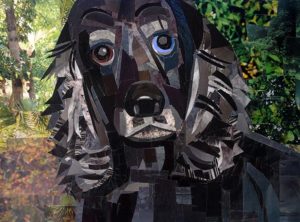 Malachi
Animals are one of my favorite subjects to tackle when it comes to piecing together my collages. Here's a piece
Read more.
view more
---
Additional Information