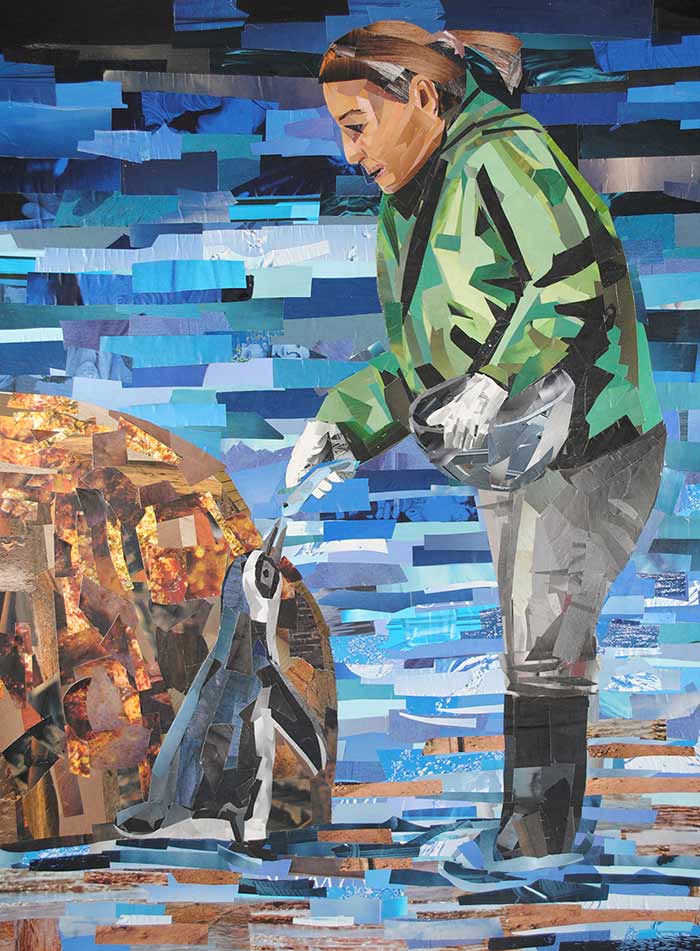 And it's finished (at the moment). Sometimes I like revisiting previous collages to do a little bit of editing/touching up here and there.
I've always liked penguins so naturally I wanted to squeeze one in to one of my people collages. I like how penguins look like miniature people in a way – and they always look so dressed up like they're wearing suites.Although I like making portraits/people collages the best, I am looking forward to working on some animal collages for my show in August. It will be a nice way to change gears a bit. I'd also like to work more on still life and landscape work since I haven't had much time these days to really delve into those areas.
It's crazy how quickly this weekend is going by – and now I'm off to take care of a few errands before enjoying the nice weather.