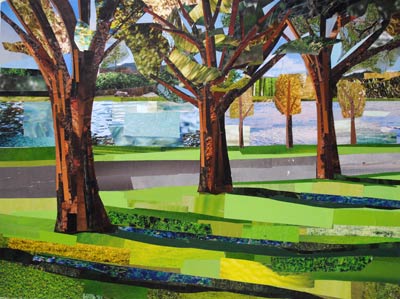 It seems as though life just gets busier and busier with each passing year. I am so grateful that I had so many amazing art opportunities in 2012. So, to celebrate the upcoming New Year, here are the top 10 highlights from 2012: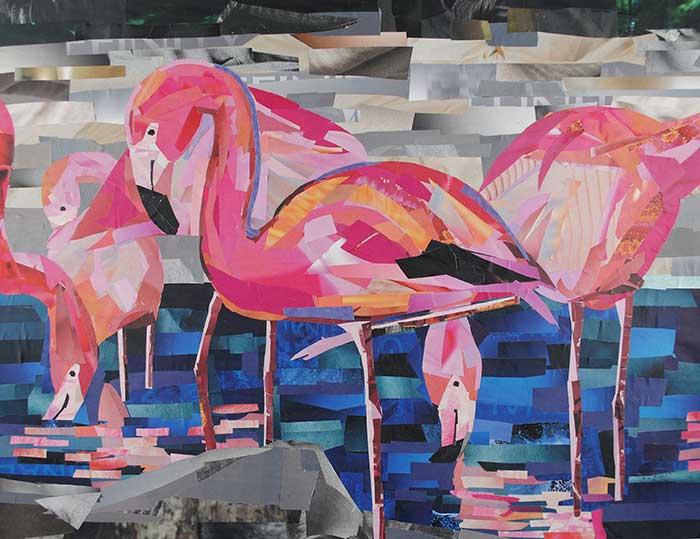 1) My artwork was accepted into a museum's permanent collection for the first time. "Flamingo Dancers" and "Mallard Duck" are now owned by the Ward Museum.
2) Second-ever museum group exhibit. The first time my work was on display in a museum was in 2008 at the Smithsonian Ripley Center.
3) Artwork and article published in an arts anthology on DC artists. This was the first time I was part of project that was funded by a Kickstarter campaign.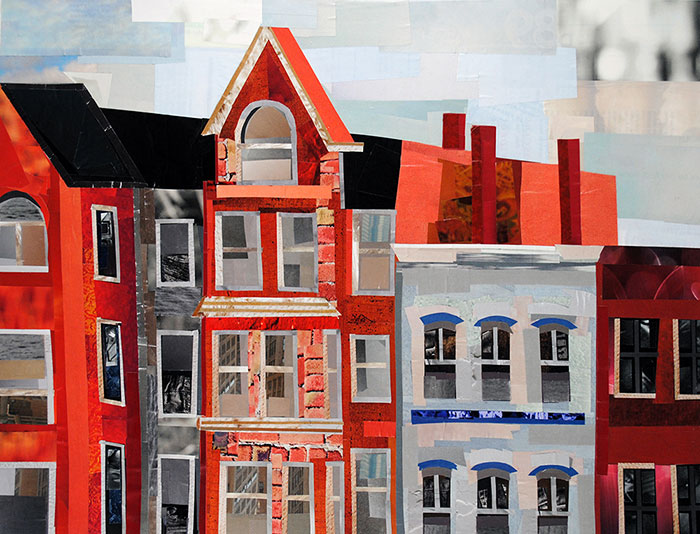 4) Several collages were accepted to be in an upcoming book on Wildlife Art.
5) First group exhibit in New England – "Strange Glue."
6) First solo show at a convention center – and first time having my name show up on a sign.
7) Had a large body of work on display in a solo show in a beautiful gallery in Manassas, VA.
8) Had my work published in several newspapers and online publications. It's always fun to have people discover your work through unexpected press.
9) Redesigned my entire portfolio website – something that dominated my time during the month of December. It took a lot of work, but overall, I'm glad I finally did it. The last redesign happened about three years ago.
10) Decided to take a break from exhibits next year so I can take it easy, get more rest, and experiment more with my artwork. The problem with having lots of exhibitions is that you find yourself making work for upcoming shows, and not spending much time on exploring and experimenting with different projects and techniques that can help your work grow.
Anyway, I hope everyone has a safe and Happy New Year! 🙂