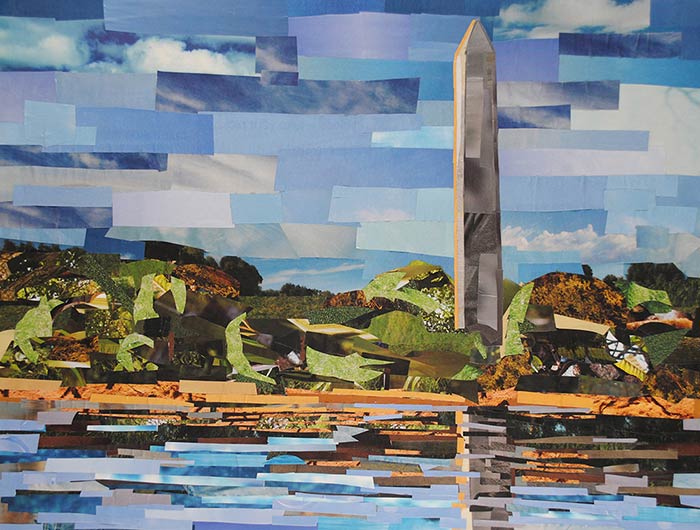 This is the last piece I'm posting from the NIH "Collage Scapes" exhibition. It was inspired by another stroll around DC in the fall. I'm realizing that I've only ever done collages of three distinct buildings in DC. I hope to do some more sometime in the future. However, for now, it's time to keep focused and finish a few large projects on my plate. If you're trying to do too many things all at once, it's difficult to get anything done.
Anyway, I'm excited that Halloween is coming up. I'm not one who likes dressing up in costumes, however I still think it's a fun time of the year. Lots of fun food and sweets. And hopefully no new cavities. I'm also looking forward to going to the Jon Stewart and Stephen Colbert rally this weekend. Yes, there's going to be a lot to do in the next couple of days. I might even sneak in a few more hours of art-making.
I hope everyone had a great week!