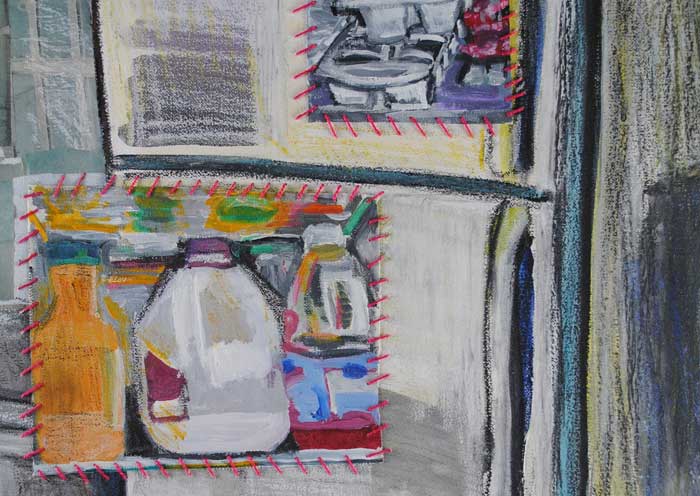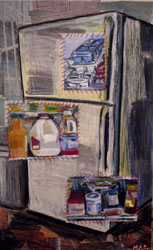 June 26th – July 19th, 2009
Nicholas Colasanto Center; Alexandria, Virginia
Map and Gallery Info
Megan Coyle displayed two of her mixed media pieces, "Fridge" and "Abstract Trees," in the Del Ray Artisans' "Mixed Media Multiplied" exhibition. These particular works of art are older pieces from her work as a painting student at Elon University. They were completed during her junior and senior year at school. Both works of art were made from acrylic paint, oil pastel, canvas, collage, and thread.